| | | |
| --- | --- | --- |
| | | |
| | | |
| | | |
The new UPS Rising mobile phone application is now availbable in Google Play and the Apple store. Simply search "UPS Rising" and members can download it for free.
Within the apps there are a variety of features including a news feed, the Steward's Guide; a grievance notes feature, a clicks-to-minutes conversion chart and other items. Additionally, members can use the application to access their contract and their riders.
The Division also simultaneously launched a new UPS Rising webiste at www.upsrising.org.
You can continue to follow the contract campaign and Division news on Facebook@TeamUPSrising and on Twitter@UPSrising. Also test "UPS" to 86466 to receive text message alerts.
The Local Union has received contract proposals and have submitted them to the International for review.
Congratulations to ABF Freight driver James Waddell of Charlotte, N.C., for achieving 30 years of accident-free driving! We are proud of you!
Dear Brothers and Sisters,
As you've probably already heard by now we recently lost the decertification VOTE with FedEx Freight on July 7, 2017. After nearly 18 months of legal maneuvering by FedEx we were finally able to force them to the negotiations table. We knew going in it would be a hard fight but the asinine arrogance of such an overwhelming anti-union company was without comparison. Now, after a year of hard negotiations the company had one of their "favored" employees file for a de-certification vote on the very day eligible. We had been preparing for this strategically for the past few months by intentionally presenting well planned proposals on health/ welfare, pension and wages.
The health and welfare proposal were FAR superior in coverage, deductible and coverage to anything FedEx has ever offered to their employees and was less expensive. The pension proposal was a comprehensive plan that gave them something to look forward to and even gave each employee additional vesting credit based on years of service with FedEx, something that was virtually non-existent previously. The wages were in direct correlation to UPS and GUARANTEED under the contract, whereas before they were subject to the company's "kindheartedness". The company's policies changed OVER 57 times during the one year we were in negotiations, ALL without ANY say so of the employees, something we had several tentative agreements on that would have stopped this.
During the 2 ½ year span we were in this process ALL discipline STOPPED, ALL write-ups STOPPED, pay shortages were PAID, all the favoritism STOPPED, the "Good Ole Boy" mentality was put in check. Oh, how quickly they forget.
As with any organizing campaign our success is only as good as the truthful responses we get from the employees through our committees. Going into this election we had 131 "CONFIRMED" YES votes of the 207 eligible voters. Meaning we should have easily won, however this was not meant to be. As FedEx would have it, 46 of the 131 confirmed YES votes; LIED and voted against keeping the Union in place. With a final count of 110 NO votes, 85 YES votes, 4 Challenged votes, 1 VOID vote and only 7 drivers NOT voting.
Through the promises of new tractors and higher vacation pay they failed to see the big picture and gave up immeasurable "guaranteed" benefits of insurance, pension, wages and employee rights all for the fabled hope that management is telling them the truth and has THEIR best interest in mind. We all feel quite certain this will inevitably be a hard lesson on "be careful what you ask for".
For all the FedEx drivers that gave tirelessly of themselves during this campaign, who had the intestinal fortitude to stand up to the corporate giant and speak their mind, and vote like they said they would, we THANK YOU. For our Negotiating Committee, (Patrick Harrington, Bobby Barry, Scott Hill, Anthony Mullins, Jesse Lankin) we here at Teamsters Local Union # 71 and on behalf of the International Brotherhood of Teamsters; THANK YOU and praise you and your efforts. We are especially thankful for the privilege in getting to know such a wonderfully passionate group of individuals that personified what true Union membership and brotherhood is supposed to be, something many of our members could learn a lesson from. We're forever grateful for the friendships that have developed that will, needless to say, continue.
I'd also like to personally the thank my Secretary Treasurer, Ernie Wrenn, for the countless hours he gave throughout the negotiations in our efforts to get a contract. His attention to details, his guidance and persistence and overall leadership was unparalleled.
Lastly, I want each of you, every Committee member, every driver and all of the support personnel who supported us throughout this entire time to know that "we fought the good fight, we have finished the race, we have kept the faith" and have absolutely NOTHING to be ashamed of. So, hold your heads up high knowing that you all tried to help your fellowman, your co-workers and those too stupid to realize it, in spite of themselves for the right reasons.
Fraternally Yours,
Joe Eason
President
Teamsters Local # 71
2017 TEAMSTERS LOCAL 71 SCHOLARSHIP WINNERS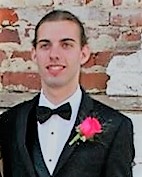 Congratulations to Edward Perez Milligan V, son of Edward Perez Milligan, IV, UPS Package Car driver in Florence, SC. Edward is a graduate of Wilson High School in Florence, SC. While attending Wilson High School, Edward ran varsity cross country and played varsity soccer. He also served in groups such as Civitans and the National Honor Society. He participated in events and fundraisers such as Relay for Life, Manna House Soup Kitchen and House of Hope Homeless shelter. Edward was also a part of the Math Team and Academic Challenge Team during his high school years.
During the year, Edward was a youth counselor for a group of youth called the Youth Commission of the Diocese of South Carolina. He spent four weekends during the year at youth retreats at Camp St. Christopher in Charleston, South Carolina.
Edward plans to attend the University of Virginia in Charlottesville, VA, and study Economics and Public Policy.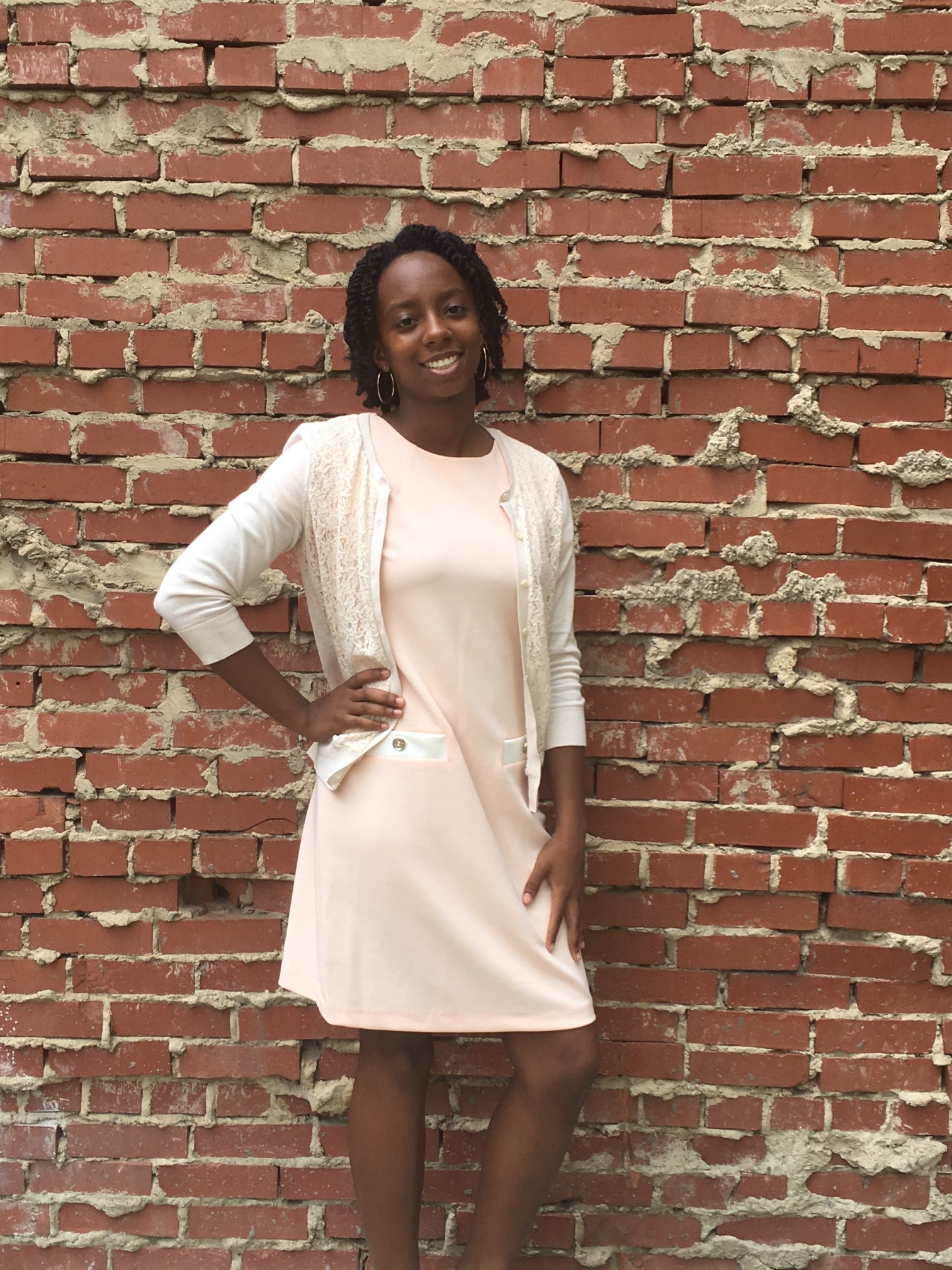 Congratulations to Sydney D. Williams, daughter of Sean Williams, UPS Package Car driver in the Derita Center, Charlotte, NC. Sydney is a graduate of Ardrey Kell High School in Charlotte, NC. While attending Ardrey Kell High School, she served on the Student Council, was a member of the National Honor Society, Spanish Honor Society, and Mu Alpha Theta Mathematical Honor Society. She was awarded the AP Scholar Award for her success and achievements in the AP classes and exams. Sydney was the captain of the women's track team and played on the women's basketball team. She was given the Coaches Award while in the 10th grade for her leadership skills on and off the court.
Sydney volunteered during the Spirit of Christmas at Friendship Missionary Baptist Church and also participated in other church services and group community service trips.
Sydney plans to continue her education at Hampton University in Hampton, VA this fall.
Congratulations on being chosen as this year's winners and we wish you both great successes in your college achievements.
UPS Rising represents more than 250,000 Teamsters throughout the United States who work at UPS, UPS Freight, and UPS Cartage Services Inc. As UPS is the single largest employer of our union, our strength at UPS is the strength of the entire Teamsters union. Read More...
Sean O'Brien Appointed To Lead Teamsters Package Division (WASHINGTON) – International Vice President Sean O'Brien has been named Director of the Teamsters Package Division. The division represents more than 250,000 members at UPS and UPS Freight. Read More...
Company plans to fill 200 positions; Benefits include union contract pay rates and full paid health care
OVERLAND PARK, Kan., May 15, 2012 /PRNewswire/ -- YRC Freight, a subsidiary of YRC Worldwide Inc. (NASDAQ: YRCW), has announced immediate plans to hire 200 qualified over-the-road drivers in cities across the U.S., primarily in Maybrook, NY; Buffalo, NY; St. Paul, MN; Chicago, Il; Salt Lake City, UT; Akron, OH; Cleveland, OH; Cin
ORGANIZE
ORGANIZE
ORGANIZE
Learn more about how Teamsters Local 71 can help you at your workplace!


Click Here
---
---
Company plans to fill 200 positions; Benefits include union contract pay rates and full paid health care
OVERLAND PARK, Kan., May 15, 2012 /PRNewswire/ -- YRC Freight, a subsidiary of YRC Worldwide Inc. (NASDAQ: YRCW), has announced immediate plans to hire 200 qualified over-the-road drivers in cities across the U.S., primarily in Maybrook, NY; Buffalo, NY; St. Paul, MN; Chicago, Il; Salt Lake City, UT; Akron, OH; Cleveland, OH; Cincinnati, OH; North Indianapolis, IN; Charlotte, NC; Jackson, MS: Albuquerque, NM; and Kansas City, MO.
"YRC Freight is growing and our volumes are building," said Jeff Rogers, president of YRC Freight. "A huge key to our ability to prosper is engaged employees who are focused on working together with the common objective of on-time pickups and deliveries, claims free service, emphasis on safety, and the long-term commitment of delivering confidence to our customers every day."
A unionized company, YRC Freight makes available to its road drivers full paid health care benefits and vacation time. Drivers are paid union contract pay rates. All equipment is provided and maintained by the company and all fuel cost is paid for by the company. Many daily dispatches involve minimum time away from home. With the exception of team drivers, overnight stays for drivers are provided and paid for in hotel rooms.
YRC Freight recruits from approximately 100 truck-driving schools across the nation and is dedicated to investing in new hires. The company offers training for new drivers and helps them fine-tune their freight driving skills – including how to maneuver in city traffic and how to complete hazmat required paperwork.
"YRC Freight is a great place for drivers. We work as a team to get the job done and everyone treats each other with respect," said Wilson Meier, 11-year veteran driver with YRC Freight who was just named as the New York State Motor Truck Association Driver of the Year. "We have excellent health care benefits and our equipment is well maintained too," added Meier.
"We are the original LTL experts and while our name has recently changed, the caliber of our workforce and our commitment to our customers remains the same as it has been for the past 85 years," added Rogers. "Our strength is built on the talents and dedication of each and every employee. We invite safety-minded professional drivers with a strong work ethic and the desire to succeed to join our winning team."
Drivers interested in positions with YRC Freight can apply online by visiting www.yrcfreight.com/careers or www.yrcw.com/careers.
About YRC Freight
YRC Freight, a leading trucker of industrial, commercial and retail goods, specializes in less-than-truckload (LTL) shipping solutions for businesses. Based in Overland Park, Kan., YRC Freight provides comprehensive North American coverage and offers a broad portfolio of LTL services to bring flexibility and reliability to customers' supply chains. For more information, visit www.yrcfreight.com.
Web site: www.yrcfreight.com
Follow YRC Freight on Twitter: http://twitter.com/yrcfreight
Follow YRC Worldwide on Twitter: http://twitter.com/yrcworldwide
| | |
| --- | --- |
| Media Contact: | Suzanne Dawson |
| | Linden, Alschuler & Kaplan |
| | 212-329-1420 |
| | |
SOURCE YRC Worldwide; YRC Freight
Back to top
RELATED LINKS
http://www.yrcw.com
Source: PR Newswire (http://s.tt/1bTb1)