Company plans to fill 200 positions; Benefits include union contract pay rates and full paid health care
OVERLAND PARK, Kan., May 15, 2012 /PRNewswire/ -- YRC Freight, a subsidiary of YRC Worldwide Inc. (NASDAQ: YRCW), has announced immediate plans to hire 200 qualified over-the-road drivers in cities across the U.S., primarily in Maybrook, NY; Buffalo, NY; St. Paul, MN; Chicago, Il; Salt Lake City, UT; Akron, OH; Cleveland, OH; Cin
ORGANIZE
ORGANIZE
ORGANIZE
Learn more about how Teamsters Local 71 can help you at your workplace!


Click Here
---
---
Company plans to fill 200 positions; Benefits include union contract pay rates and full paid health care
OVERLAND PARK, Kan., May 15, 2012 /PRNewswire/ -- YRC Freight, a subsidiary of YRC Worldwide Inc. (NASDAQ: YRCW), has announced immediate plans to hire 200 qualified over-the-road drivers in cities across the U.S., primarily in Maybrook, NY; Buffalo, NY; St. Paul, MN; Chicago, Il; Salt Lake City, UT; Akron, OH; Cleveland, OH; Cincinnati, OH; North Indianapolis, IN; Charlotte, NC; Jackson, MS: Albuquerque, NM; and Kansas City, MO.
"YRC Freight is growing and our volumes are building," said Jeff Rogers, president of YRC Freight. "A huge key to our ability to prosper is engaged employees who are focused on working together with the common objective of on-time pickups and deliveries, claims free service, emphasis on safety, and the long-term commitment of delivering confidence to our customers every day."
A unionized company, YRC Freight makes available to its road drivers full paid health care benefits and vacation time. Drivers are paid union contract pay rates. All equipment is provided and maintained by the company and all fuel cost is paid for by the company. Many daily dispatches involve minimum time away from home. With the exception of team drivers, overnight stays for drivers are provided and paid for in hotel rooms.
YRC Freight recruits from approximately 100 truck-driving schools across the nation and is dedicated to investing in new hires. The company offers training for new drivers and helps them fine-tune their freight driving skills – including how to maneuver in city traffic and how to complete hazmat required paperwork.
"YRC Freight is a great place for drivers. We work as a team to get the job done and everyone treats each other with respect," said Wilson Meier, 11-year veteran driver with YRC Freight who was just named as the New York State Motor Truck Association Driver of the Year. "We have excellent health care benefits and our equipment is well maintained too," added Meier.
"We are the original LTL experts and while our name has recently changed, the caliber of our workforce and our commitment to our customers remains the same as it has been for the past 85 years," added Rogers. "Our strength is built on the talents and dedication of each and every employee. We invite safety-minded professional drivers with a strong work ethic and the desire to succeed to join our winning team."
Drivers interested in positions with YRC Freight can apply online by visiting www.yrcfreight.com/careers or www.yrcw.com/careers.
About YRC Freight
YRC Freight, a leading trucker of industrial, commercial and retail goods, specializes in less-than-truckload (LTL) shipping solutions for businesses. Based in Overland Park, Kan., YRC Freight provides comprehensive North American coverage and offers a broad portfolio of LTL services to bring flexibility and reliability to customers' supply chains. For more information, visit www.yrcfreight.com.
Web site: www.yrcfreight.com
Follow YRC Freight on Twitter: http://twitter.com/yrcfreight
Follow YRC Worldwide on Twitter: http://twitter.com/yrcworldwide
| | |
| --- | --- |
| Media Contact: | Suzanne Dawson |
| | Linden, Alschuler & Kaplan |
| | 212-329-1420 |
| | |
SOURCE YRC Worldwide; YRC Freight
Back to top
RELATED LINKS
http://www.yrcw.com
Source: PR Newswire (http://s.tt/1bTb1)
| | | |
| --- | --- | --- |
| | | |
| | | |
| | | |
The duck is coming to Teamsters Local 71 Union Hall, 2529 Beltway Blvd, Charlotte, NC 28214 on Saturday, March 8, 2014. Learn about AFLAC Guaranteed Issue Coverage for Union Members! FEATURES: Low weekly rates No Medical Questions (during 30-day open enrollment period) Pays you cash in event of accident or critical illness. Read More...
OFFICIAL NOTICE-TEAMSTERS LOCAL 71
NOTICE OF NOMINATION MEETING AND ELECTION OF OFFICERS
A Special Membership Meeting of Local 71 will be held for the purpose of nominating candidates for President, Vice President, Secretary-Treasurer, Recording Secretary, and three (3) Trustees. The terms of office for these officers will begin on January 1, 2014 and end on December 31, 2016. Nominations shall be sole order of business at this meeting. The nominations meeting will be held on Wednesday September 4, 2013 at 10:00 AM at Teamsters Union Hall at 2529 Beltway Blvd in Charlotte, NC.
Nominations must be made and seconded at the Nomination Meeting by a member in good standing other than the nominee. A member must accept his/her nomination at the meeting or, if unable to attend, in writing. Any such written acceptances must be presented at the time of nomination. No member may accept nomination for more than one position. To nominate or second a candidate or otherwise participate in the nomination meeting, a member must have his/her dues paid up through the month of August 2013 and be an active member on the day of the nomination meeting. Prospective candidates are advised to verify their eligibility as well as the eligibility of their Nominators and Seconders with the Secretary-Treasurer in advance of the nomination meeting. Members in the military Reserves or National Guard should consult the special eligibility rules in the International Constitution at Article II, Section 4 (a) 4 (a). A meeting for all candidates will take place immediately following the nominations.
To be eligible to be elected for any office in Local 71, a member must be in continuous good standing in Local 71 and actively employed in a craft within the jurisdiction of Local 71 for a period of 24 consecutive months prior to September 2013 and must be eligible to hold office if elected. This requirement includes the timely payment of dues for the 24-month period, together with no interruption in active membership in Local 71 because of suspension, expulsions, withdrawals, transfers or failure to pay fines or assessments. Prospective nominees are advised to verify their eligibility with the Secretary-Treasurer in advance of the nomination meeting. A member on dues check-off will not lose good standing as a result of a delay or default in the employer's transmittal of dues to the Local Union or because of an employer's failure to make the proper deductions in any month in which the member has earnings from which deductions could have been made. This election shall be held in accordance with the Local 71 Bylaws, the Election Rules and the IBT Constitution, copies of which are available upon request. Elected officers of Local 71 shall, by virtue of such election, be delegates to the Joint Council and any other subordinate body with which Local 71 is affiliated.
ELECTION OF OFFICERS
Election for officers of Local 71 shall be by secret ballot, conducted by mail referendum. The printing, mailing, receiving and tabulating of all ballots shall be conducted by an Independent Election Supervisor. In order to vote in the election, a member must be in good standing and have paid his/her dues through September 2013. Members may pay all dues arrearages, initiation or reinstatement fees at the Local 71 office until the close of business on Monday, September 30, 2013. Ballots will be mailed to each active member of Local 71, at the member's last known home address, on or about September 16, 2013. Returned voted ballots from members of Local 71 must be received at the designated Post Office Box no later than 10:00 AM on October 4, 2013, in order to be counted in this election. Members can telephone (704) 596-2475 up until the close of business on September 30, 2013 to request a duplicate ballot. Member must call personally, give the last four digits of the member's social security number for identification and provide a phone number for further verification. The vote count will take place on October 4, 2013 at the Teamsters Union Hall at 2529 Beltway Blvd in Charlotte, NC immediately after the pickup of the mail.
IF THIS NOTICE WAS FORWARDED TO YOU BY THE POST OFFICE TO YOUR CURRENT HOME ADDRESS, PLEASE NOTIFY LOCAL 71 IMMEDIATELY SO THAT THEY CAN UPDATE YOUR RECORDS.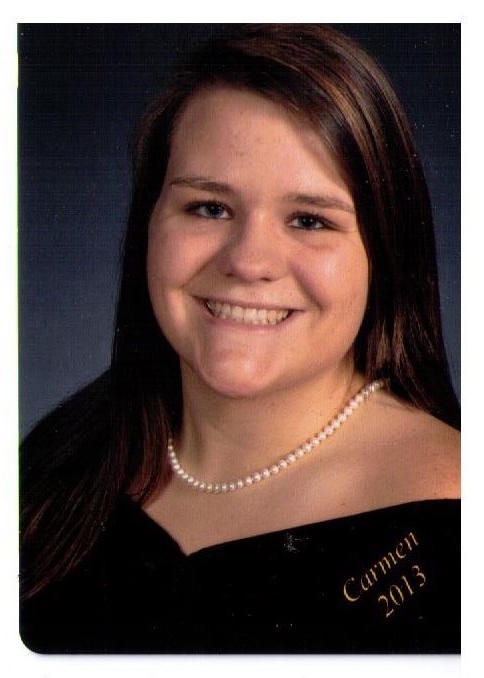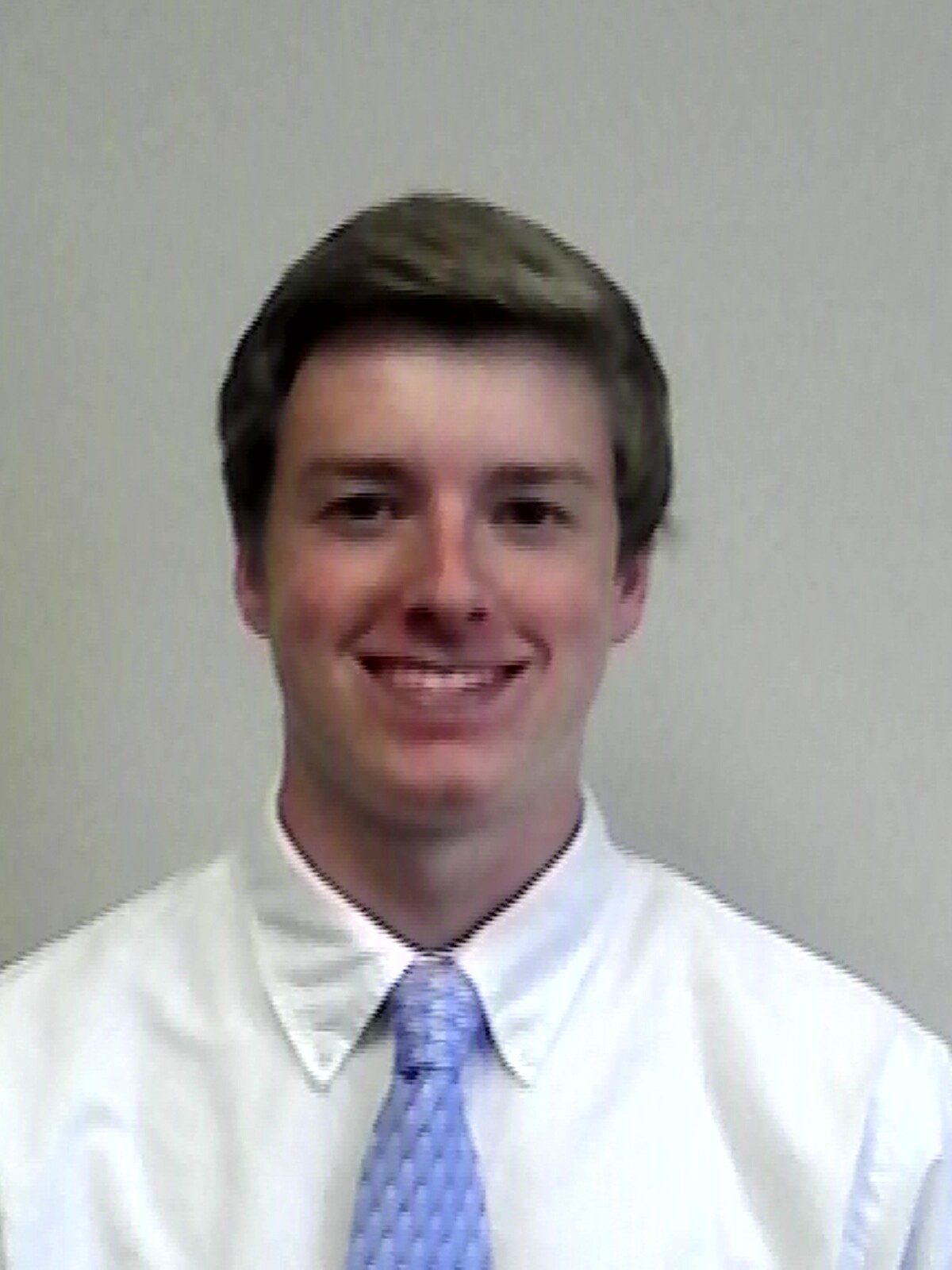 Congratulations to the recipients of this year's Local 71 Scholarship award, Carmen Cloninger and Michael Farris. Carmen is the daughter of 29 year USF Holland Teamster Member Jerry Cloninger. She will be attending UNC Wilmington this fall. Teamsters Local 71 wants to congratulate Carmen for being one of the winners of the James R. Hoffa Scholarships. Michael is the son of 9 year UPS Teamster Member Todd Farris. He will be attending UNC Chapel Hill this fall.
Local 71 awards 2 scholarships a year, one girl and one boy. Both went through the process set out by the independent interviewer. Local 71 Secretary-Treasurer Ernest Wrenn said, "I want to thank everyone that applied this year. We are fortunate that we can invest in our children's future's and that we can do this for our members." Wrenn added, "This year we had the largest turn out of applicatoins we have had in several years". We want to thank Dr. Ron Madsen, UNCC, for interviewing these throughout the last several years.
We wish Carmen and Michael much success in the future!!!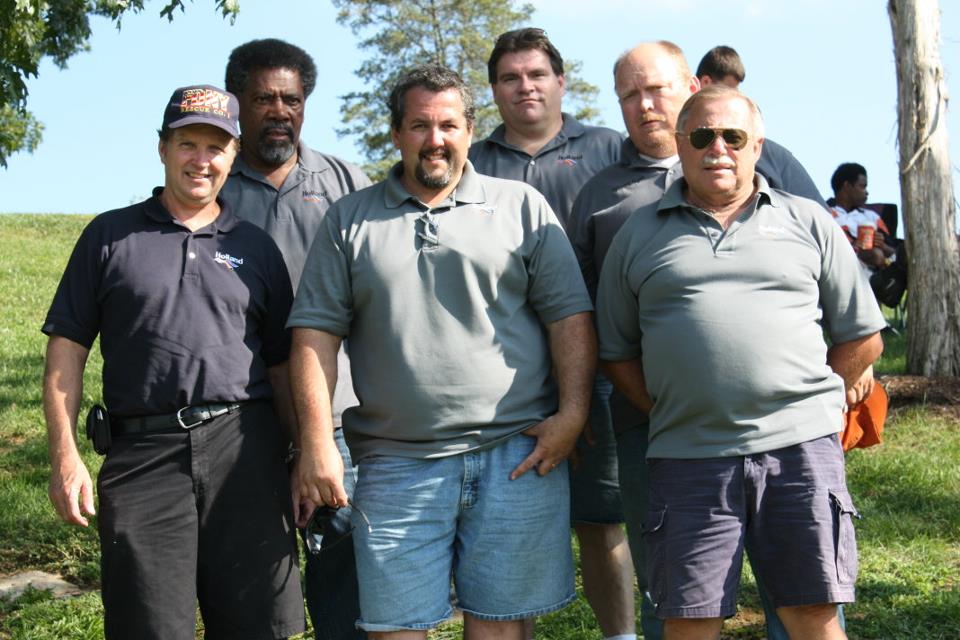 YRC Members racked up some more awards at the 11th Annual Charity "Fun Drive" recently in Lexington, VA. The event was sponsored by the Mid-Atlantic Professional Truck Drivers Association to benefit the Make-A-Wish Foundation. The Make-A-Wish Foundation helps children with life-threating medical conditions.
Georgia won small team award and North Carolina won large team award, Herschel took first place 5-axle, Jeff Whitaker took 2nd place 4 axle, and Ken Nichols took 2nd place 5 axle. 3rd place rookie award went to Rayfus Williams at USF Holland Charlotte. Jeff Whitaker raised the most money for Make-a-wish.
Congratulations to all for a successful day and their unselfishness by participating to raise money for a great cause.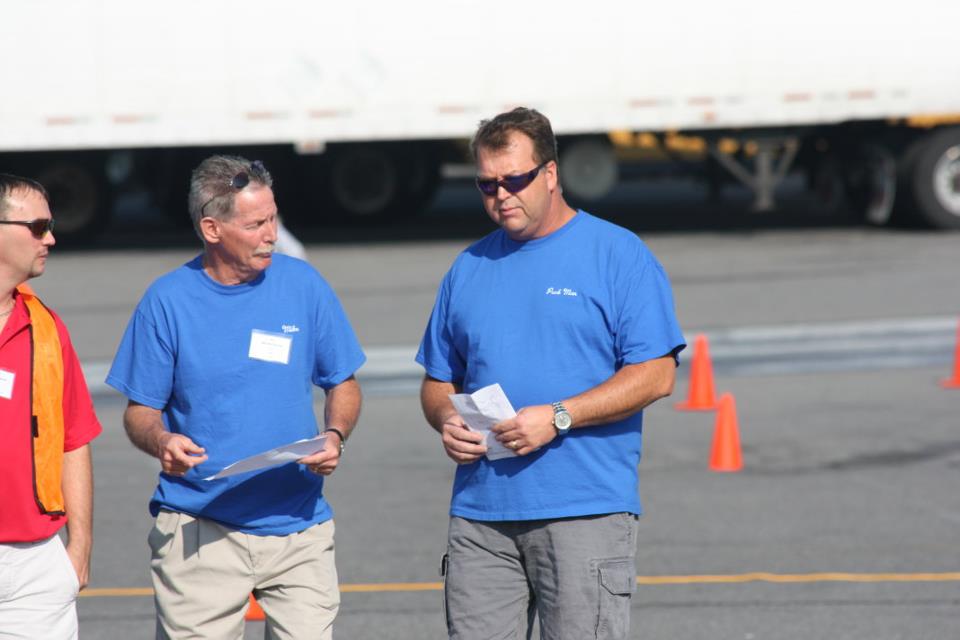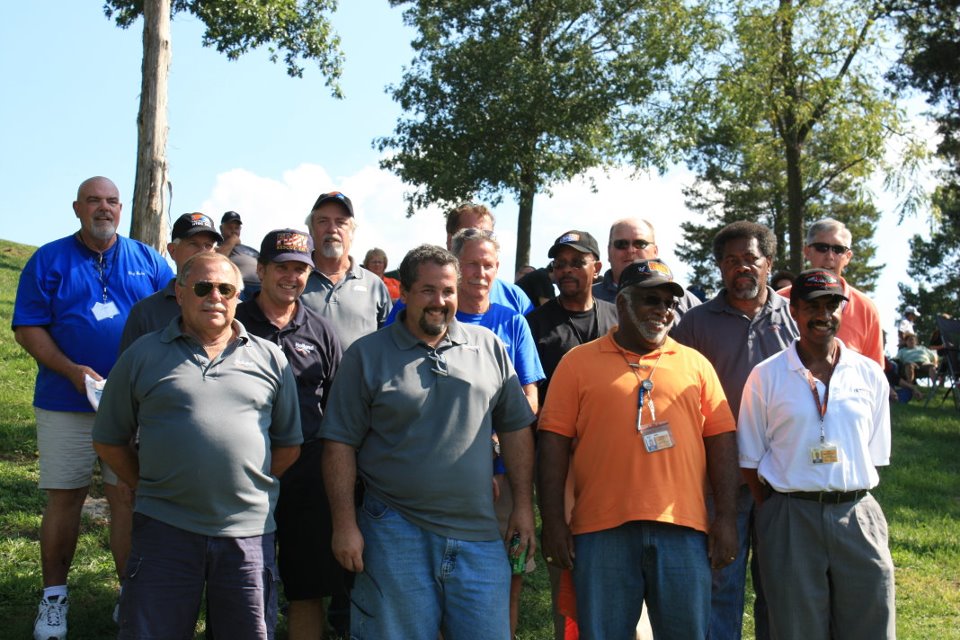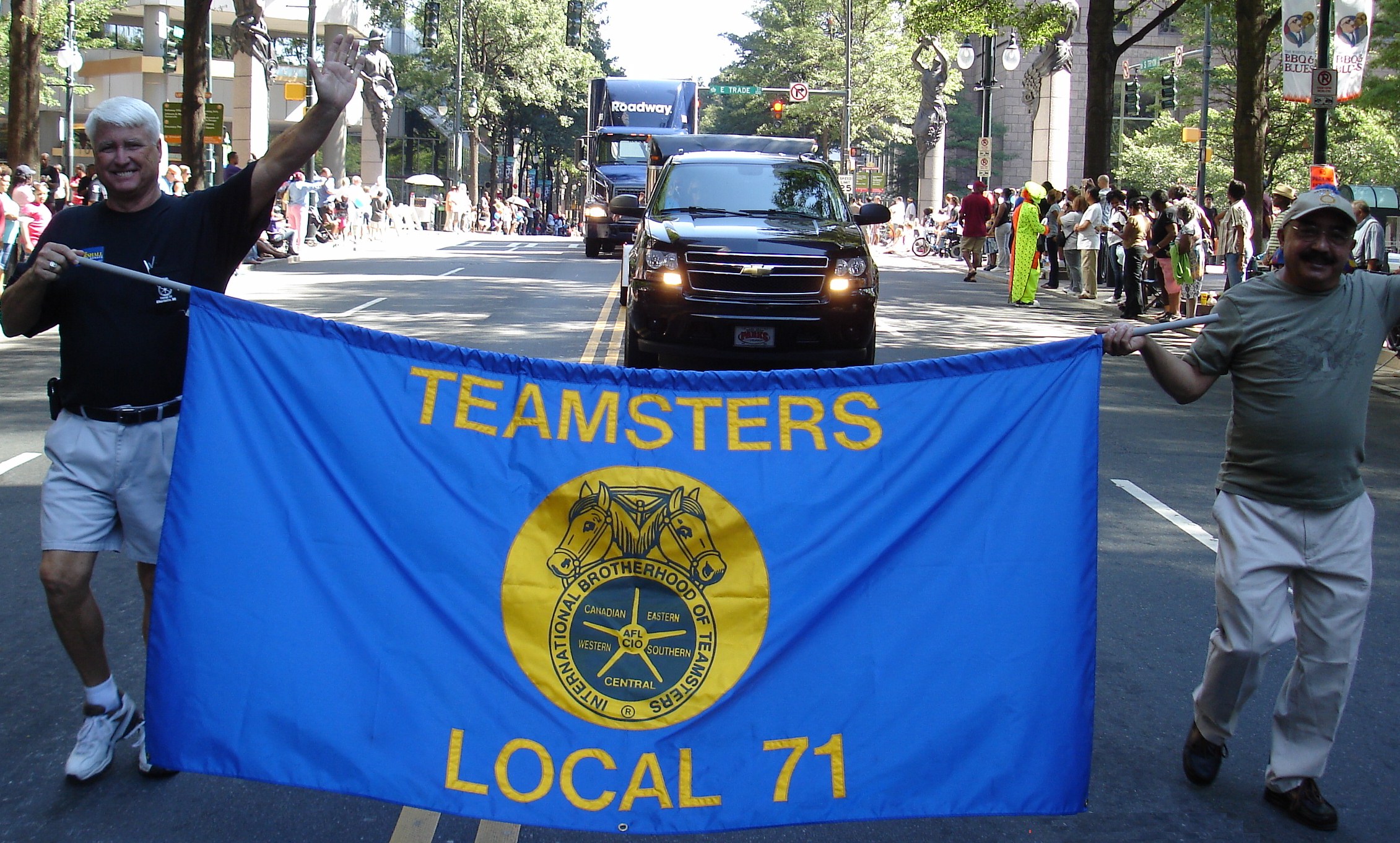 Teamsters Local 71 participated in the Charlotte Labor Day Parade. Local 71 resident Ted Russell led the local's members, their families, retirees and different vehicles driven by members representing the companies they work for. The vehicles included ABF, CATS, UPS, USF Holland, and YRCW. Also entered were unique vehicles driven by retirees and family members.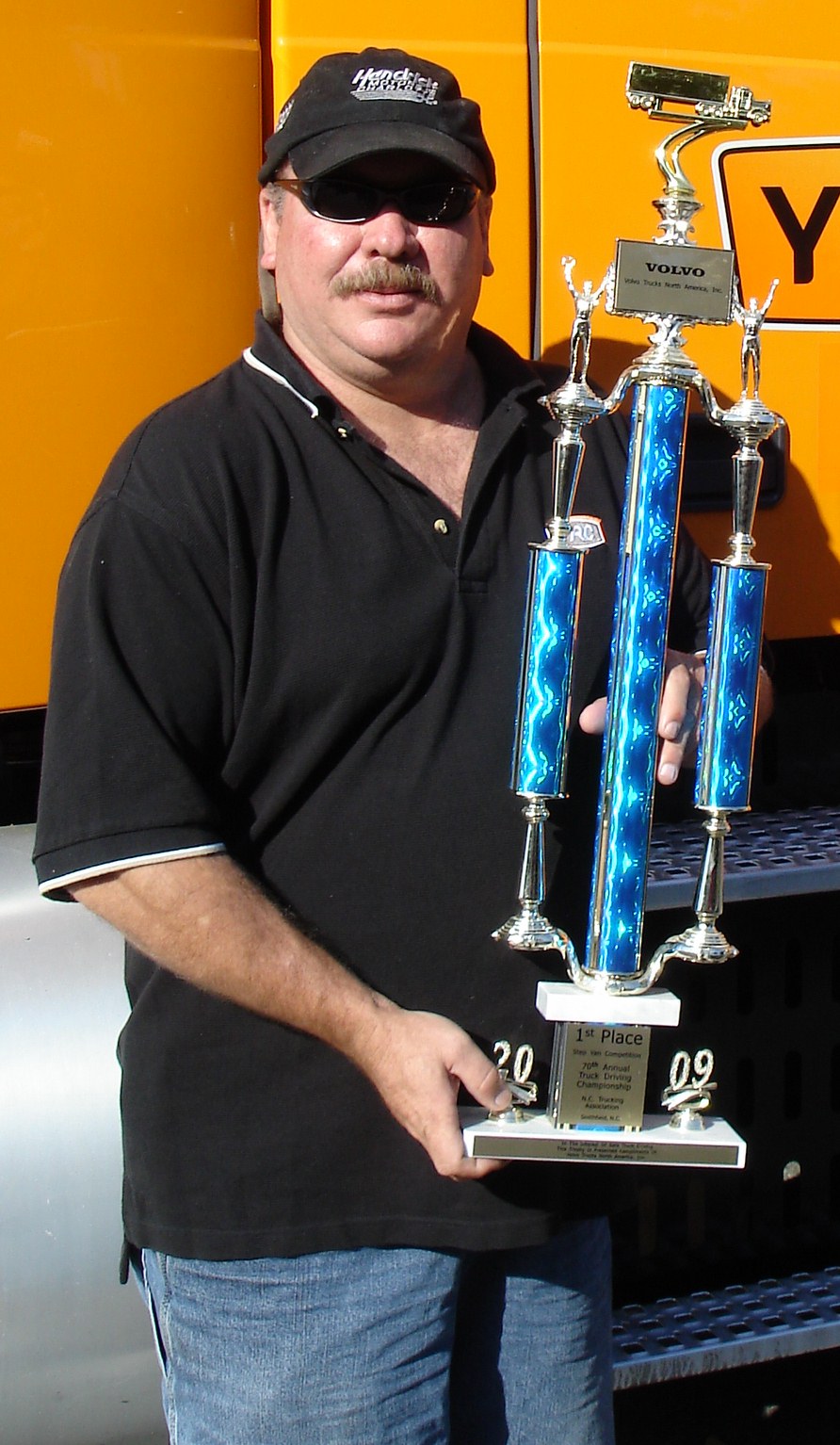 Hundreds took part in this years Labor Day Parade. They included other labor unions and organizations, candidates running for election, car clubs, beauty pageant queens and various school bands.
NC Secretary of State Elaine Marshall who is running for the US Senate in North Carolina was also present. Local 71 Political Coordinator Keith Pope said, "Local 71 has stood by Secretary Marshall since her announcement to run and we are concentrating our efforts to help her get elected."
Since January of this year Local 71 Secretary-Treasurer and Northern Tool BA Ernie Wrenn has filed and won 3 grievance cases for a little over $100,000.00 in settlements.
Shop Steward Lou Rivera and co-worker Warren Forney were each awarded back pay for a year for their two grievances. The third grievance was on behalf of 56 people that were paid improper over the past year of which now has been brought up to contract standards.
Secretary-Treasurer Wrenn said, "this shows resolve of the Teamster grievance procedure in hanging in there to the end and getting their just reward".