| | | |
| --- | --- | --- |
| | | |
| | | |
| | | |
2017 TEAMSTERS LOCAL 71 SCHOLARSHIP WINNERS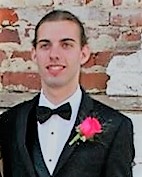 Congratulations to Edward Perez Milligan V, son of Edward Perez Milligan, IV, UPS Package Car driver in Florence, SC. Edward is a graduate of Wilson High School in Florence, SC. While attending Wilson High School, Edward ran varsity cross country and played varsity soccer. He also served in groups such as Civitans and the National Honor Society. He participated in events and fundraisers such as Relay for Life, Manna House Soup Kitchen and House of Hope Homeless shelter. Edward was also a part of the Math Team and Academic Challenge Team during his high school years.
During the year, Edward was a youth counselor for a group of youth called the Youth Commission of the Diocese of South Carolina. He spent four weekends during the year at youth retreats at Camp St. Christopher in Charleston, South Carolina.
Edward plans to attend the University of Virginia in Charlottesville, VA, and study Economics and Public Policy.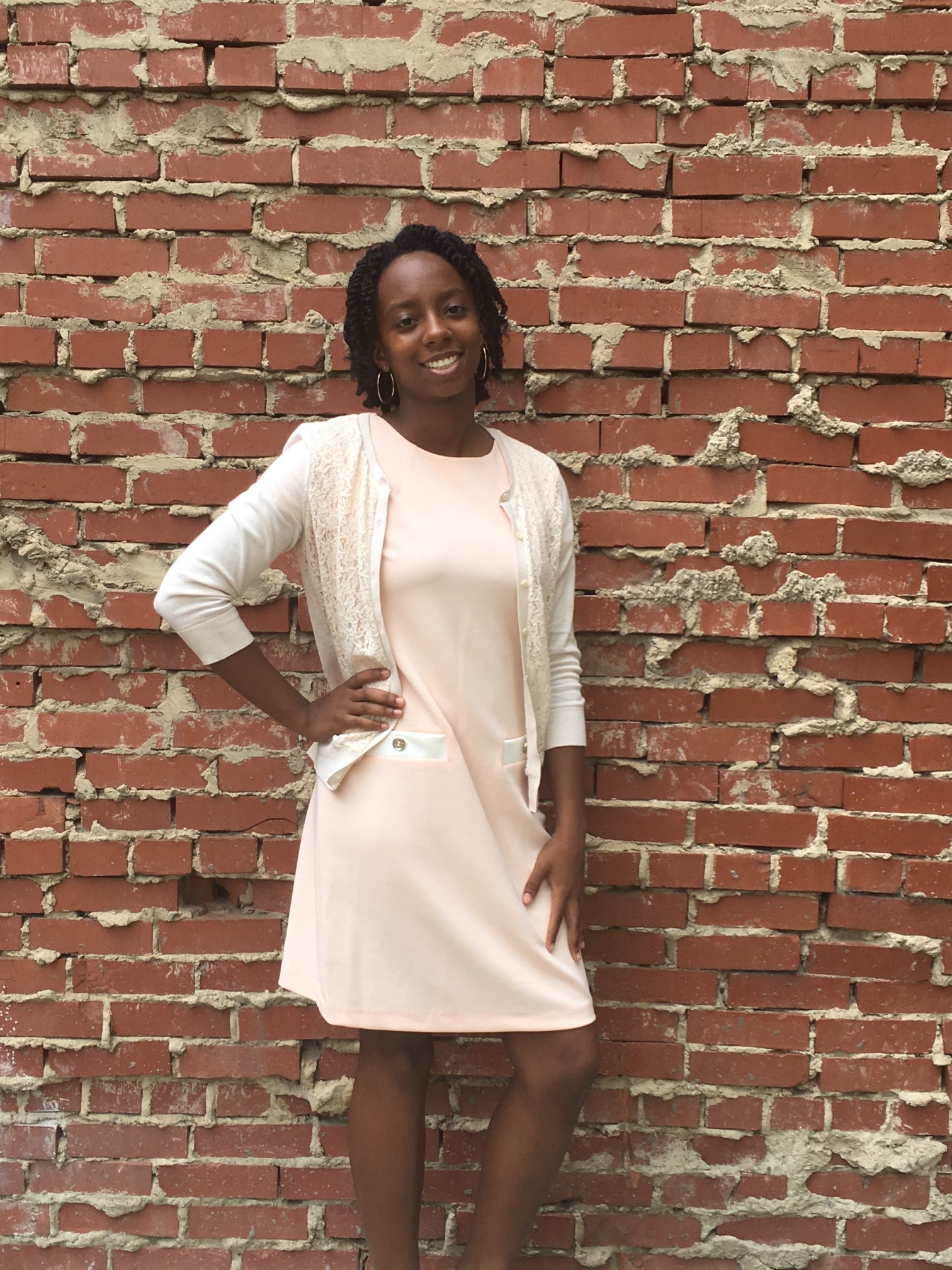 Congratulations to Sydney D. Williams, daughter of Sean Williams, UPS Package Car driver in the Derita Center, Charlotte, NC. Sydney is a graduate of Ardrey Kell High School in Charlotte, NC. While attending Ardrey Kell High School, she served on the Student Council, was a member of the National Honor Society, Spanish Honor Society, and Mu Alpha Theta Mathematical Honor Society. She was awarded the AP Scholar Award for her success and achievements in the AP classes and exams. Sydney was the captain of the women's track team and played on the women's basketball team. She was given the Coaches Award while in the 10th grade for her leadership skills on and off the court.
Sydney volunteered during the Spirit of Christmas at Friendship Missionary Baptist Church and also participated in other church services and group community service trips.
Sydney plans to continue her education at Hampton University in Hampton, VA this fall.
Congratulations on being chosen as this year's winners and we wish you both great successes in your college achievements.
UPS Rising represents more than 250,000 Teamsters throughout the United States who work at UPS, UPS Freight, and UPS Cartage Services Inc. As UPS is the single largest employer of our union, our strength at UPS is the strength of the entire Teamsters union. Read More...
Sean O'Brien Appointed To Lead Teamsters Package Division (WASHINGTON) – International Vice President Sean O'Brien has been named Director of the Teamsters Package Division. The division represents more than 250,000 members at UPS and UPS Freight. Read More...
Surprise Announcement Changing Keebler Distribution System Will Destroy 1,200 Jobs
(WASHINGTON) – The following is a statement by Teamsters General President Jim Hoffa:
"On February 8, The Kellogg Company (NYSE: K) announced its short-sighted plan to eliminate their U.S.(Keebler) snacks direct store delivery system across the country which will destroy nearly 1,200 good, Teamster jobs in key markets across the country. It is an outrage for Kellogg's – an iconic American company – to turn its back on working families.
Management's plan to abandon a system virtually overnight that provides excellent customer service and healthy profits for the company is just bad business. We've seen time and time again, when companies chase profits at the expense of sales, like Kellogg's is doing now, workers and customers suffer and shareholders never get what they're promised.
Teamsters throughout North America are united to fight Kellogg's attack for as long as it takes."
Congratulations to Shekinah Nissi Lightner recipient of the $10,000 James R. Hoffa Memorial Scholarship for 2016. Shekinah is the daughter of Israel and Audrey Lightner. She graduated from South Pointe High School, Rock Hill, South Carolina, with a 5.030 GPA. Ranked 4th in her class of 319, Shekinah was named Student of the Year, Female Stallion of Integrity, and served as Student Body President during her senior year of high school. As the team captain of the Black History Quiz Bowl Team, Shekinah helped lead the team to their first regional championship victory in school history.
Shekinah is now attending one of the nation's top undergraduate liberal arts universities, Furman University, Greenville, South Carolina. As a first year student, she has become involved in several student leadership organizations. She was accepted as a New Fellow in the Shucker Leadership Institute and is a member of the FU L.E.A.D. program. In addition, Shekinah is also a member of the NAACP. She has continued her academic success at Furman and is adjusting well to college life.
Please make sure your address is up todate with the Local Union. We have important informatioin that will be mailed in the next several weeks concerning the IBT Delegate Election and then more information concerning the Local Union Officer Eelection starting in August 2016. You can email your change of address to regina@teamsterslocal71. Read More...
Download:

Change of Address.pdf
Company plans to fill 200 positions; Benefits include union contract pay rates and full paid health care
OVERLAND PARK, Kan., May 15, 2012 /PRNewswire/ -- YRC Freight, a subsidiary of YRC Worldwide Inc. (NASDAQ: YRCW), has announced immediate plans to hire 200 qualified over-the-road drivers in cities across the U.S., primarily in Maybrook, NY; Buffalo, NY; St. Paul, MN; Chicago, Il; Salt Lake City, UT; Akron, OH; Cleveland, OH; Cin
ORGANIZE
ORGANIZE
ORGANIZE
Learn more about how Teamsters Local 71 can help you at your workplace!


Click Here
---
---
Company plans to fill 200 positions; Benefits include union contract pay rates and full paid health care
OVERLAND PARK, Kan., May 15, 2012 /PRNewswire/ -- YRC Freight, a subsidiary of YRC Worldwide Inc. (NASDAQ: YRCW), has announced immediate plans to hire 200 qualified over-the-road drivers in cities across the U.S., primarily in Maybrook, NY; Buffalo, NY; St. Paul, MN; Chicago, Il; Salt Lake City, UT; Akron, OH; Cleveland, OH; Cincinnati, OH; North Indianapolis, IN; Charlotte, NC; Jackson, MS: Albuquerque, NM; and Kansas City, MO.
"YRC Freight is growing and our volumes are building," said Jeff Rogers, president of YRC Freight. "A huge key to our ability to prosper is engaged employees who are focused on working together with the common objective of on-time pickups and deliveries, claims free service, emphasis on safety, and the long-term commitment of delivering confidence to our customers every day."
A unionized company, YRC Freight makes available to its road drivers full paid health care benefits and vacation time. Drivers are paid union contract pay rates. All equipment is provided and maintained by the company and all fuel cost is paid for by the company. Many daily dispatches involve minimum time away from home. With the exception of team drivers, overnight stays for drivers are provided and paid for in hotel rooms.
YRC Freight recruits from approximately 100 truck-driving schools across the nation and is dedicated to investing in new hires. The company offers training for new drivers and helps them fine-tune their freight driving skills – including how to maneuver in city traffic and how to complete hazmat required paperwork.
"YRC Freight is a great place for drivers. We work as a team to get the job done and everyone treats each other with respect," said Wilson Meier, 11-year veteran driver with YRC Freight who was just named as the New York State Motor Truck Association Driver of the Year. "We have excellent health care benefits and our equipment is well maintained too," added Meier.
"We are the original LTL experts and while our name has recently changed, the caliber of our workforce and our commitment to our customers remains the same as it has been for the past 85 years," added Rogers. "Our strength is built on the talents and dedication of each and every employee. We invite safety-minded professional drivers with a strong work ethic and the desire to succeed to join our winning team."
Drivers interested in positions with YRC Freight can apply online by visiting www.yrcfreight.com/careers or www.yrcw.com/careers.
About YRC Freight
YRC Freight, a leading trucker of industrial, commercial and retail goods, specializes in less-than-truckload (LTL) shipping solutions for businesses. Based in Overland Park, Kan., YRC Freight provides comprehensive North American coverage and offers a broad portfolio of LTL services to bring flexibility and reliability to customers' supply chains. For more information, visit www.yrcfreight.com.
Web site: www.yrcfreight.com
Follow YRC Freight on Twitter: http://twitter.com/yrcfreight
Follow YRC Worldwide on Twitter: http://twitter.com/yrcworldwide
| | |
| --- | --- |
| Media Contact: | Suzanne Dawson |
| | Linden, Alschuler & Kaplan |
| | 212-329-1420 |
| | |
SOURCE YRC Worldwide; YRC Freight
Back to top
RELATED LINKS
http://www.yrcw.com
Source: PR Newswire (http://s.tt/1bTb1)